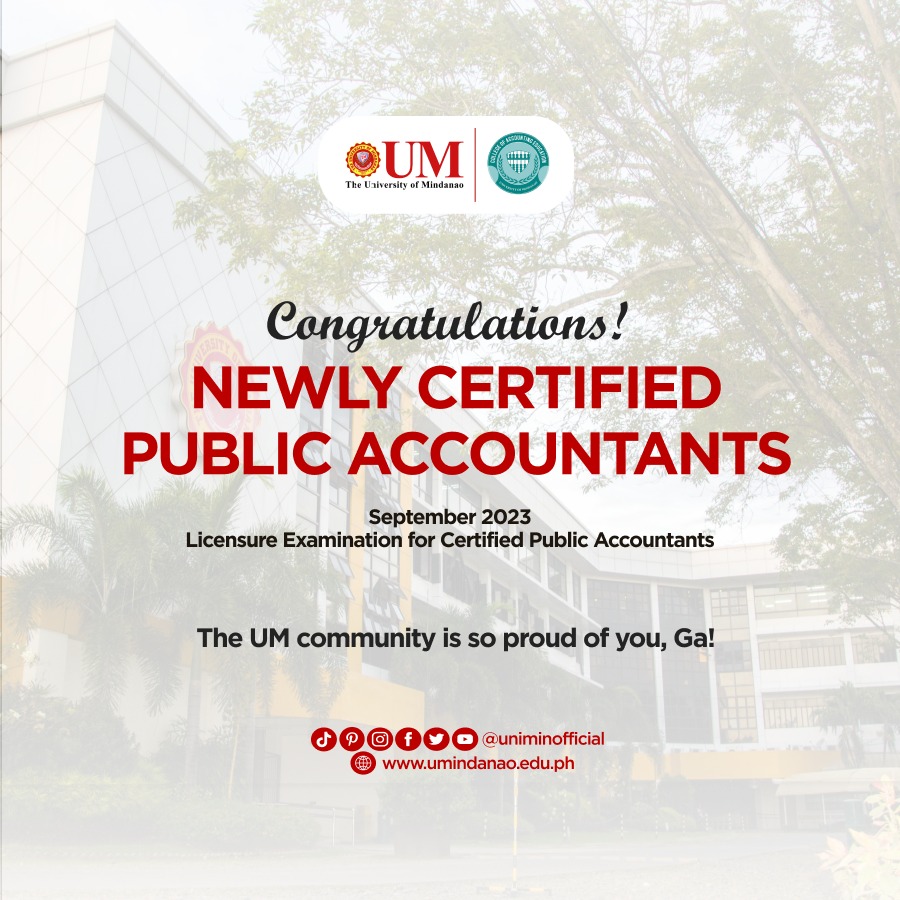 UMians post higher passing rate in September 2023 Certified Public Accountant licensure exam
Celebration is in order for all the passers of the Sept. 2023 Certified Public Accountant Licensure Exam (CPALE) College of Accounting Education.
The College of Accounting Education's examinees first time takers posted a 60.29% passing rate, compared to the lower national average passing rate of only 31.37% for this examination period.
The CPALE had a total of 2, 740 passers out of the more than 8, 700 who registered nationwide, with the test administered by the Board of Accountancy in the NCR, Baguio, Butuan, Cagayan de Oro, Calapan, Cebu, Davao, Iloilo, Koronadal, Legazpi, Lucena, Pagadian, Palawan, Pampanga, Rosales, Tacloban, Tuguegarao, and Zamboanga.