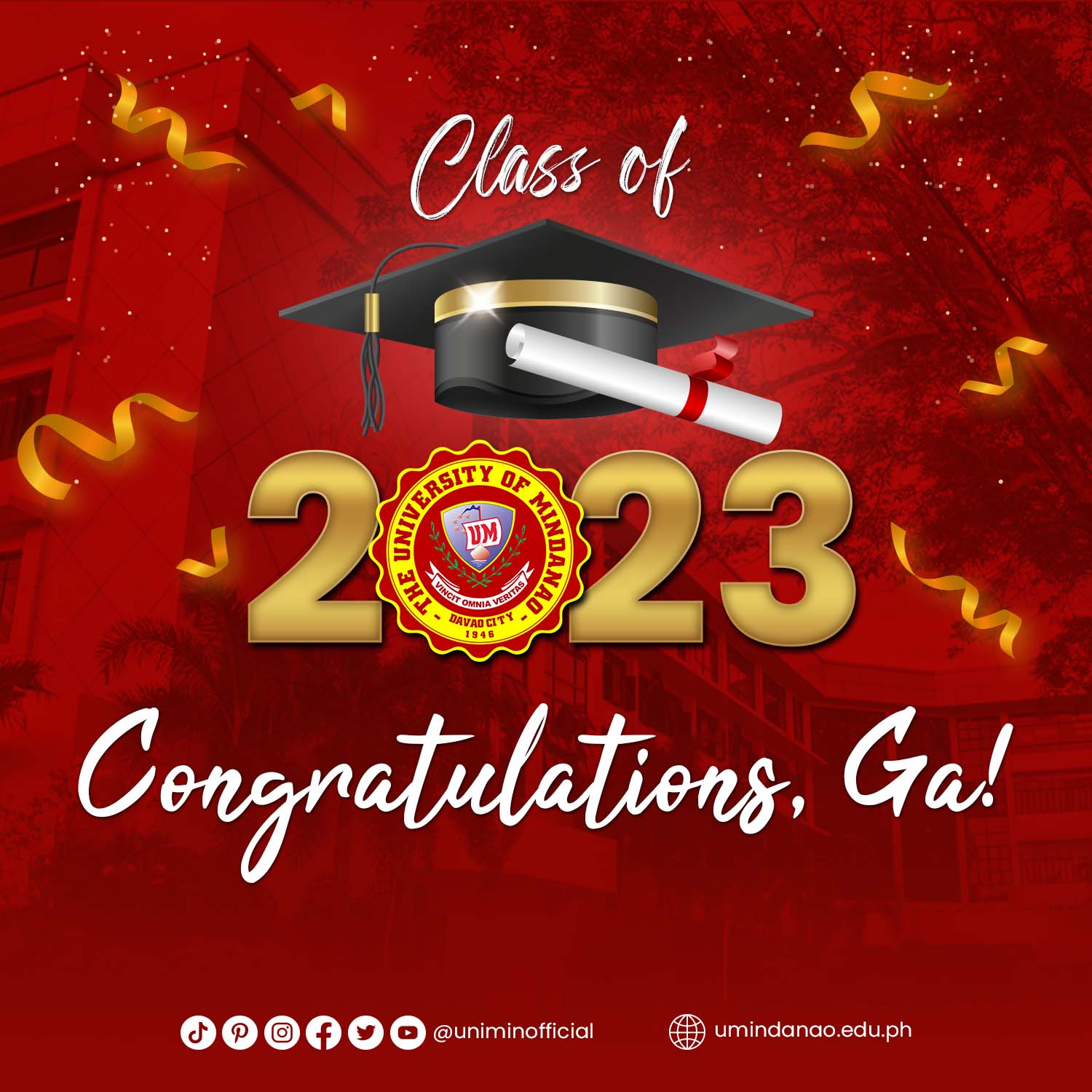 Congratulations to the Graduates!
After leaving its doors, the University of Mindanao is excited for the paths you will choose in life with honesty and integrity, excellence, teamwork, and innovation in your veins!
May the university core values that you've developed help you become the best person you can possibly be, professionally and in your personal lives.
Congratulations, Ga!