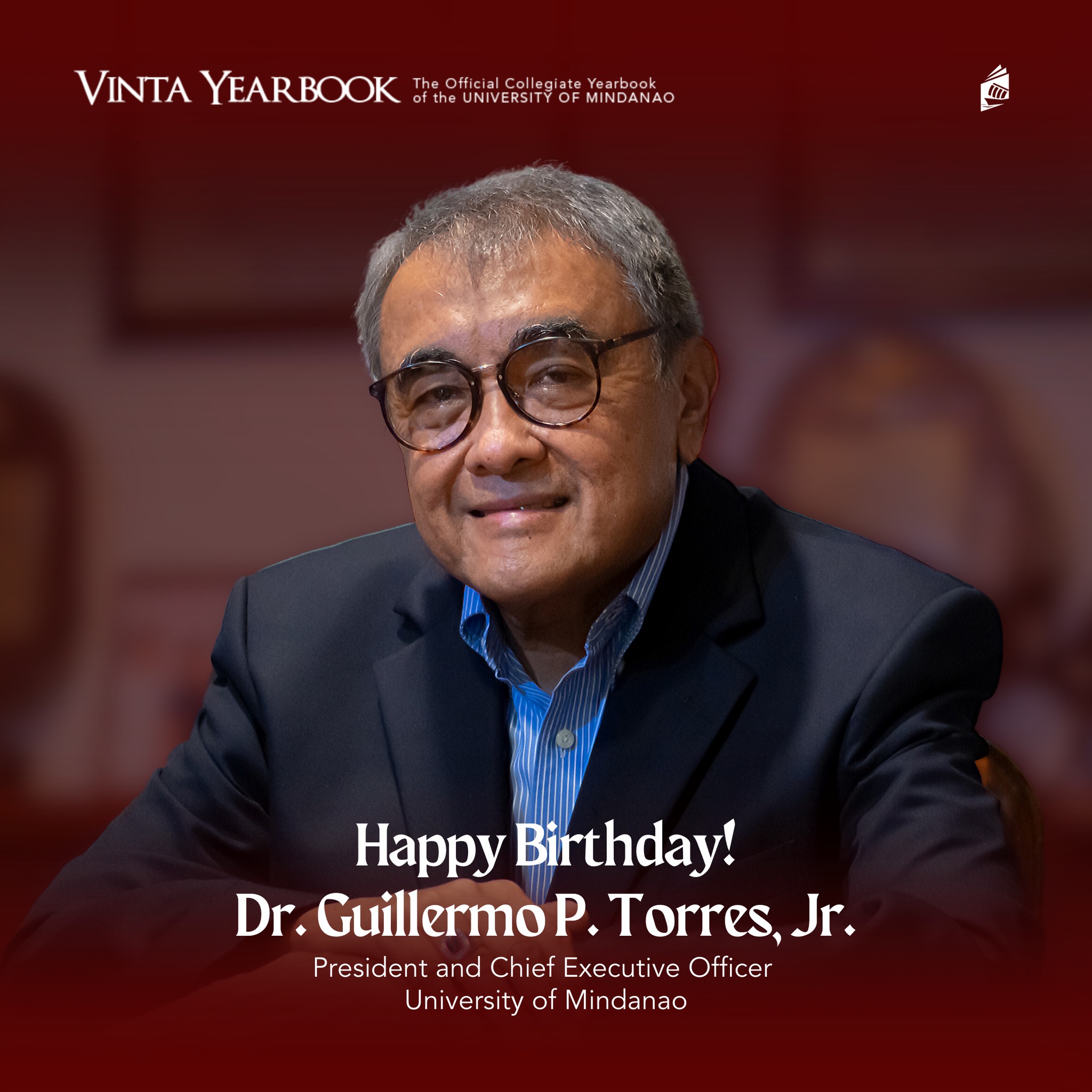 Happy Birthday, Dear President Guillermo "Willie" P. Torres, Jr!
The University of Mindanao community wishes to greet its Chief Executive Officer and University President Dr. Guillermo P. Torres Jr, a happy birthday!
Many returns of the day Sir, and good health and happiness all your days.
Photo courtesy of Vinta Yearbook.