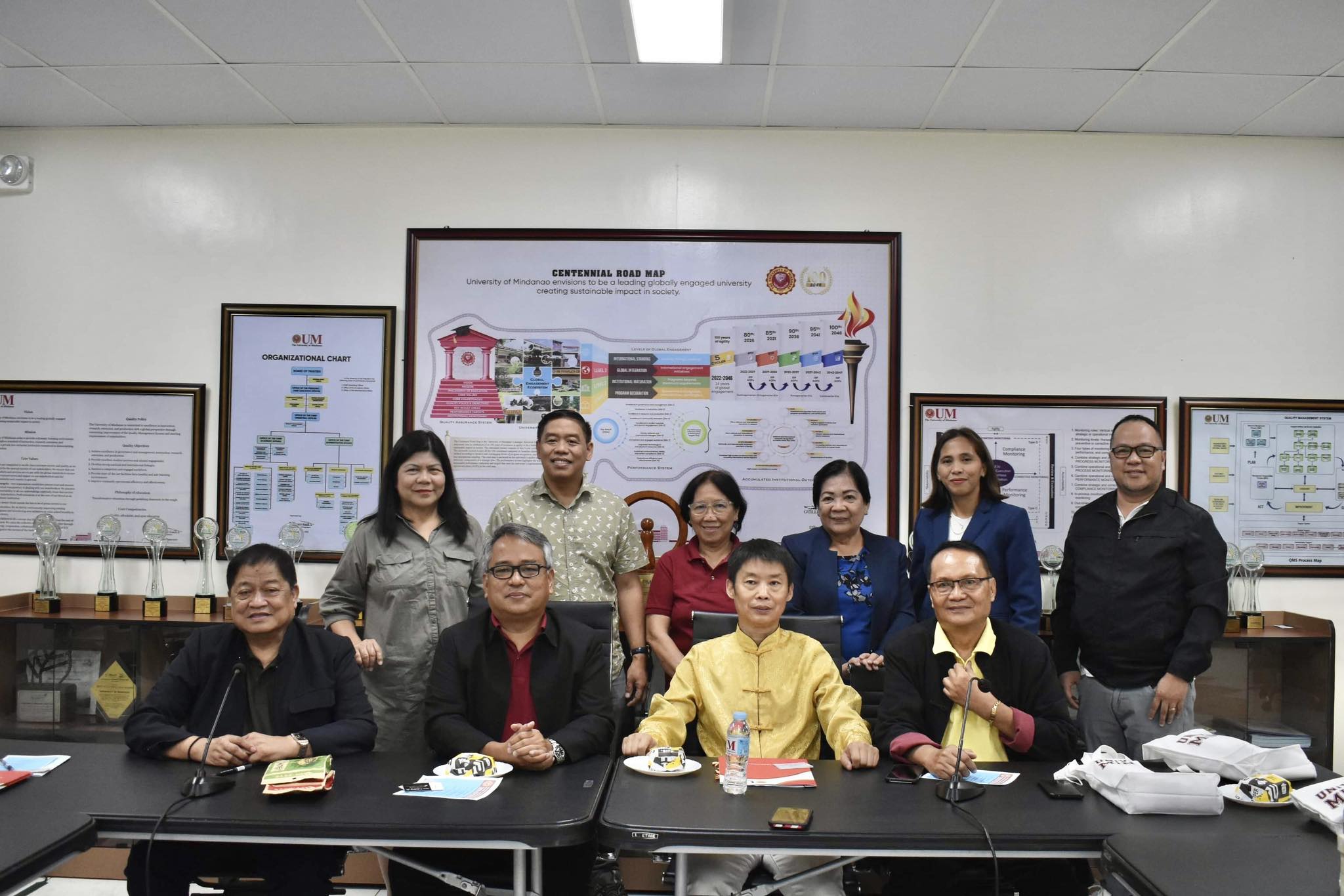 A New Chapter of Collaboration: Asian Blended Learning Exchange (ABLE) Inc. and University of Mindanao (UM) Forge Pathways for International Education
In a landmark moment underscoring the power of global educational partnerships, Asian Blended Learning Exchange (ABLE) Inc. and the University of Mindanao (UM) have solidified their commitment to fostering academic excellence and cross-cultural enrichment. The signing of a Memorandum of Understanding (MOU) between these institutions last August 15, 2023 marked the commencement of a groundbreaking initiative set to redefine international education.
The MOU, signed by Mr. Zhou Wei, Chairman of ABLE, and Dr. Edgardo O. Castillo, acting President of the University of Mindanao in behalf of UM's President, Dr. Guillermo P. Torres Jr., highlights the joint efforts of both organizations to create robust academic linkages.
These linkages are specifically tailored to cater to the aspirations of Chinese nationals who are eager to embark on a journey of graduate education. By creating a framework that nurtures the pursuit of knowledge and cultural exchange, the partnership aims to empower students and contribute to the global academic community.
Witnesses to a New Chapter
The signing ceremony was attended by university officials who were pivotal to the realization of this partnership. Dr. Eugenio S. Guhao Jr., Chief Academic Officer/Dean of the Professional Schools at UM, affirmed the significance of the collaboration.
Additionally, Atty. Irinio F. Martinez, Jr., the legal counsel of ABLE, played a key role as both a witness and a driving force behind the partnership. Atty. Martinez's dual role extends further, as he has been designated as an authorized referral consultant of UM, entrusted with the responsibility of promoting UM's academic programs and guiding international students towards a fulfilling educational experience.
Strengthening Global Bonds
The partnership between ABLE and UM Professional Schools is testament to the evolving landscape of higher education, where institutions are stepping beyond geographical boundaries to foster connections and broaden horizons.
Through this collaboration, Chinese nationals seeking graduate education will have access to a unique blend of traditional and online learning, tailored to meet the demands of the modern academic world.
The involvement of Dr. Renaldo C. Castro, Vice President for External Relations and International Affairs, Dr. Myrna S. Viado, Vice President for Human Resource Management & Development, Dr. Carmencita E. Vidamo, Vice President for Records and Admission Center, Dr. Ramcis N. Vilchez, Dean of the College of Computing Education, and Dr. Elizabeth M. Malonzo, Marketing Officer/Coordinator for International Linkages, underlines the concerted effort of UM to ensure that students experience a seamless and enriching academic journey.
Pioneering Future Pathways
As the MOU sets the stage for the upcoming School Year 2023-2024, there is anticipation in the air. This collaboration envisions a future where knowledge knows no borders, where cultural exchange is a norm, and where students emerge not only as scholars but as global citizens.
The partnership between ABLE and UM Professional Schools represents a remarkable step towards shaping the global educational landscape.
It exemplifies how institutions, driven by a shared vision, come together to pave the way for innovative learning, meaningful connections, and a brighter future for generations to come. With each signature on the MOU, a door of opportunity swings open, ushering in an era of academic growth and international collaboration.